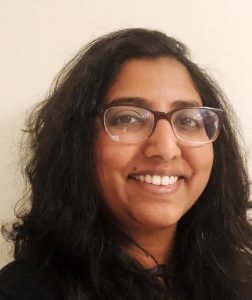 Dr. Aparna Narvekar
Dentist
"I believe in open communication and individualized treatment plans that meet your needs and expectations."
Dr. Aparna completed her Master's in Prosthodontics in India in 2002. Before moving to Canada, she worked as a dentist at a private practice in India and as an Assistant Professor teaching Prosthodontics. Dr. Aparna received her DMD from McGill University in 2018.
Having lived in many parts of the world, Dr. Aparna is fluent in several languages and is always interested in learning about different cultures. While she loves practicing dentistry as a whole, she is especially passionate about preventive care, esthetic dentistry, and working with children. In her free time, Dr. Aparna enjoys traveling and spending time with her family.
What Our Patients Are Saying
Gentle and Wonderful Experience
Caring and Friendly
Kitto Sapla
They are very nice and helpful with all your dental needs. Had a great experience with them. Highly recommend this clinic!